News & Events
NAB - Fundraising CD
---
Local musician hopes you will buy his popular tune and help raise funds for county's sight loss charity NAB ... £2.50 per copy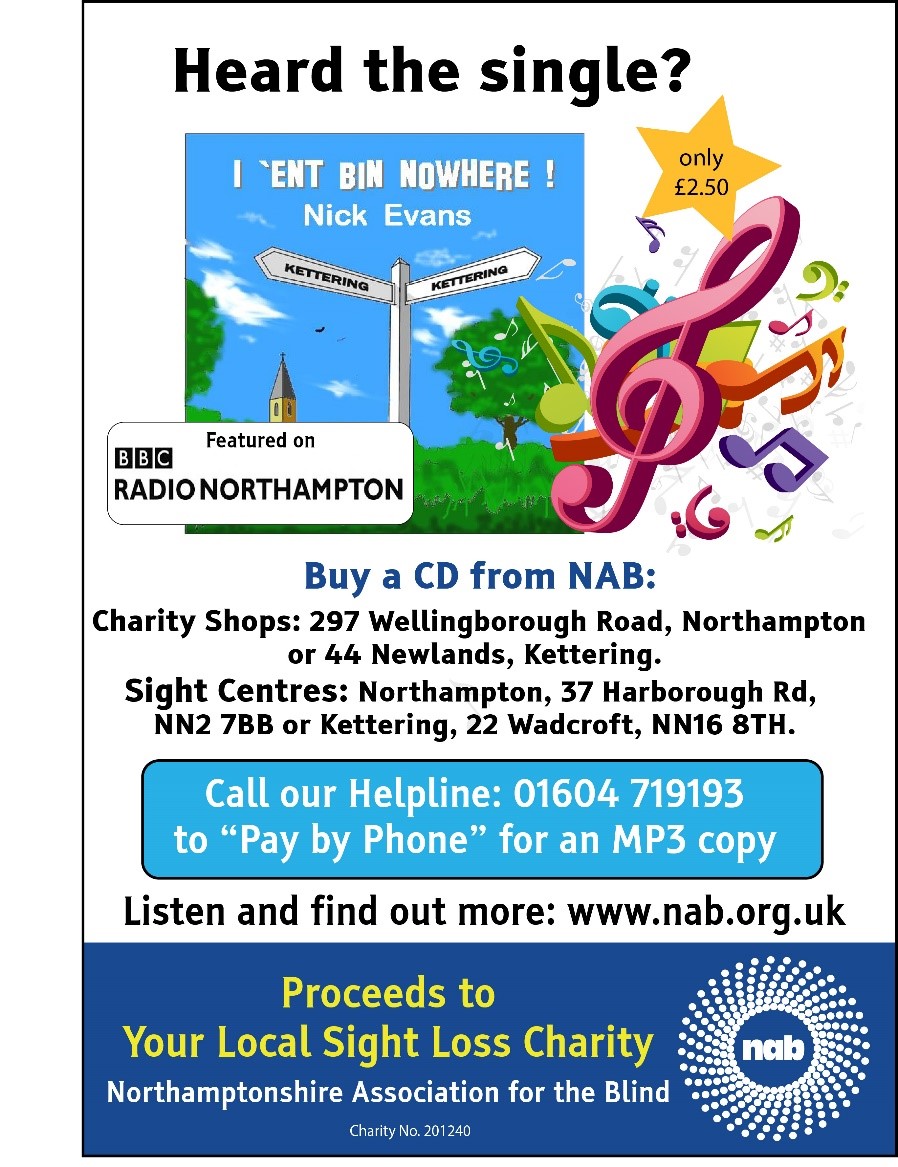 Nick Evans, a Kettering based musician is asking for the residents of Northamptonshire to get behind his latest tune called "I 'ENT BIN NOWHERE" and help raise funds for a cause close to his heart; Northamptonshire Association for the Blind (NAB).
After dropping off a copy to BBC Radio Northampton at the end of June, Nick was delighted to get a call from the producer of Bernie Keith's breakfast show stating that since it had been
on-air the radio station had been inundated with calls from the public wanting to buy it!

Following the recent radio interest Nick decided to release his single for charity, selecting Northamptonshire Association for the Blind to receive the proceeds from sales. He chose the longstanding charity because his wife is a volunteer at their Kettering Charity Shop, and he has also helped out.
On the 13th July Nick was invited back on Bernie's show to talk about the single and his musical career. Over the years Nick has written and performed music in various bands including rock and blues bands, sang at the Royal Albert Hall in a choir and recorded work for TV and movies.
He hopes the release of the single can help raise funds and awareness for NAB and encourages everyone to buy a copy!!

Visit http://www.nab.org.uk/i-ent-bin-nowhere-charity-single-as-featured-on-bbc-northampton/ to hear "I 'ENT BIN NOWHERE" now.